Generate More Traffic, Leads and Revenue
Green Marketing Zone is a place for all your digital marketing, web design and web development solutions in Dallas, Texas. Our innovative digital marketing strategy and websites help small businesses grow their online presence, digital brand by driving more traffic, increasing conversions and generating more leads. We will create  marketing plan for your business which will increase your sales and leads also will create a strategy to retain your customers.
Website Design and Development
Are you looking for the most creative Web Design company You Can afford? We do website design and development in WordPress. We will build your website with WordPress Content Management System. With any template being used we will create you a master piece that will resonate with your prospects.
Google Ads PPC( Pay Per Click) Marketing
We develop and manage Google Ads campaigns to increase traffic to your website and find more customers. We will manage your search campaigns and drive more leads to your business. We offer complete PPC management services in Dallas, TX.
Social Media Marketing
Are you looking to get more traffic, acquire new customers and sell more? We will create an authentic customer experience campaign driven by data. This will help you create engagement and  increase your brand visibility. We will help you find  potential customers on all social media channels.
Ready To Discuss Your Next  Project?
When clients need branding, a website or a social media strategy, it requires a clear design process. We help them with every step in the design porcess.
Brief
Client briefs us of what they want and need. Project timelines are being set as well.
Research
We gather all relevant materials for the project.
Ideation
After we gather all the facts, we do brainstorm to find the big idea!
Production
Final execution of the approved idea.
Delivery
Done! Time to party and celebrate!
They are very professional and know what they are doing! have worked with them and proud to have known them! they are very reasonable and easy to work with. made me understand each and every aspect of dos and don'ts. Satisfaction guaranteed!!! highly recommend them!!
She set up a very professional meeting via zoom with my business partner and I and after clarifying the items that we needed done, she also identified areas of weakness and how we were missing out on getting potential customers through the door. She suggested simple solutions and all three of our platforms function so much better!
Besides how beneficial it has been working with Raana, it has also been a wonderful experience. She is so kind and always asks questions to make a personal connection, and very easy to get a hold of and communicate with.It is such a relief to have finally found someone who I can trust as well as someone with all the skills to continuously maintain my websites.
Thank you green marketing zone for the insightful talks every month, thank you for supporting Mu Delta Alpha and working with us on marketing and helping us building our website as non profit organization we need all the support we can get. Thank you for helping us reach a big audience we appreciate it. We wish much success!!!!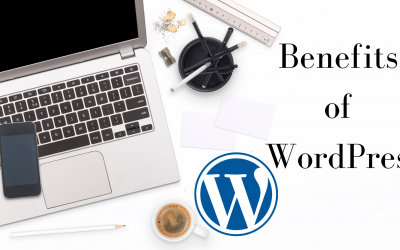 It is not a secret that WordPress has become the most popular content management system for...
read more